Ukrainian Festival took place in Davis, California, on August 20, 2011.
Program incluted Bandura Ensemble of Northern California - Roman, Olesya, Marko, Sophia Ritachka, Mylola Nastyn & Ola Oliynyk (dir.), Kolyada Vocal Ensemble, Taboryany Vocal Ensemble, Dance ensembles Zhuravlyky from San Francisco, Kalyna, Sonechko and Veselka from Sacramento, soloists: Ivanna Taratula and Julianna Filipenko, Lesya & Sofia Sokolovych (violinists), Kupala Show by Ukrainian Youth Theater, & Choirs from the Opera "Zaporozhets za Dunaem." MC - Andriy Kryshtafovych.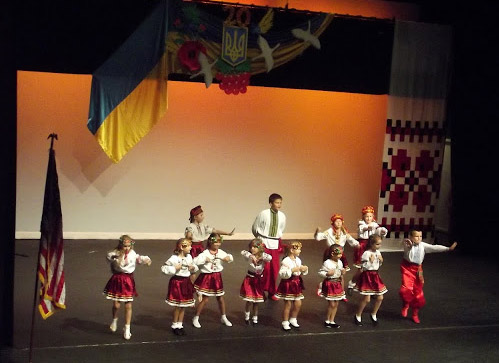 Veselka Dance Ensemble at Ukrainian Summer Festival, August 20, 2011.